A COMPANY IS LIKE PEOPLE WHO RUN IT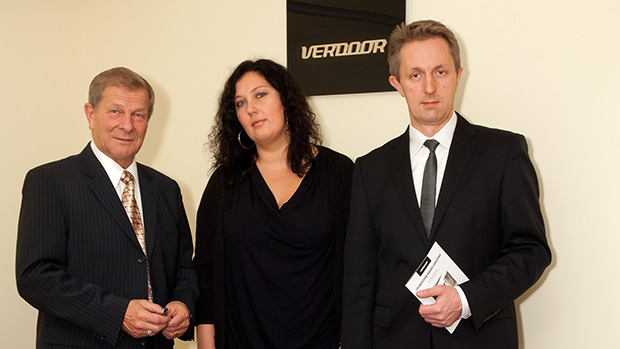 Paweł Aninowski
Owner of the VERDOOR brand
He majored in law at the University of Warsaw. He is connected with the construction market in his work, he combines the experience gained in law and commercial firms. Since 1996, the co-owner of a company distributing floor linings and wooden floors. The author of the VERDOOR brand concept. Between 2011 and 2014, responsible for organizational changes in GADIP, implementation of the quality system and launch of the production of new doors with the VERDOOR trademark. Having completed the ownership and organizational transformation of the enterprise, he advises the supervisory bodies of the VERDOOR production plant. Privately, a fan of the history of Europe of the turn of the 19th century. He devotes every free moment to books, angling, and his beloved Croatia.
Joanna Aninowska
Director
She graduated from the Faculty of Management at Warsaw University, majoring in business economics. In 1996, she earned her Master's degree by defending a dissertation on the production of sectional doors. After graduation, she started working as a credit analyst at Volvo Truck Finance. After many years in the corporate milieu, she became involved in projects in the construction market. She co-authored the marketing strategy of the VERDOOR brand. Since 2014, she has been the owner and managing director of the VERDOOR plant. Indefatigable when dealing with customers, employees, and family. Privately she is fascinated by fashion as an expression of art in all aspects of human activity: from industrial and interior design to the latest trends in architecture. Her favourite pastime is…driving. She is always on the go.
Tadeusz Aninowski
VERDOOR Brand Development Adviser
An engineer and graduate of the Warsaw University of Technology; Director of the National Machinery Institute for many years. Designer by profession and by passion. Founder and first CEO of GADIP, first Polish manufacturer of sectional doors. After resigning as the company manager and retiring, he handed his business over to the next generation.
Currently, he is still active as a technical advisor at VERDOOR. Privately in love with the Masurian lakes where he spends most of his free time gardening and building many strange things that he had no time to build over all these years at the company.